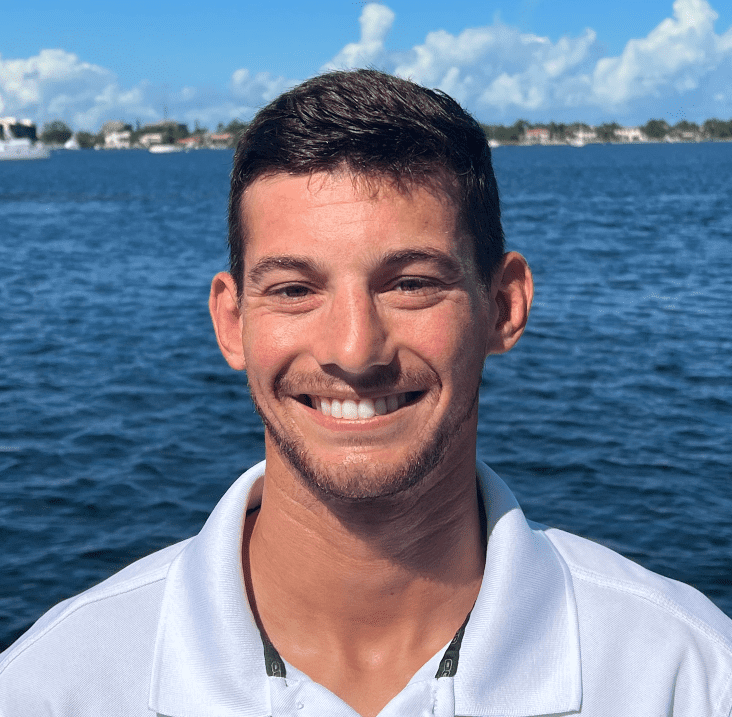 Captain Alec Odato
Yacht Sales Associate
+1 407 314-0504
alecmodato@gmail.com
Growing up in Central Florida, Alec has always had a love for the outdoors. He attended Florida Atlantic University where he graduated in 2018 with a B.A. in Business Management. It was in college when Alec discovered his passion for the marine industry.
He learned valuable skills in small boat operations and took his customer service to the next level. To further his knowledge and capabilities, he went on to earn his captain's license. Alec joined the David Kay & Associates team in early 2020 and his knowledge of the yachting industry has increased expansively and quickly.
Presently presiding as our senior Captain and with previous sales experience and such a dedicated and professional attitude,  yacht brokerage was the natural next step for Alec. His strong business skills and yachting experience enable him to clearly understand each client's needs and goals. Alec is proud to be a part of the team and looks forward to increasing his knowledge and impact in the brokerage industry.